[ad_1]

First K-Talk Topic: "Weatherproofing and Plastics: Are They Compatible?"
Intermesus lightingJanuary 28, 2022
On October 19th this year, K 2022, the world's leading international trade fair for plastics and rubber, will open for eight days. The 22nd edition of K in Düsseldorf is an industry-wide barometer and innovation showcase. From its debut on January 20th, to the autumn trade fair, once a month, K Talk will be a meeting with various international participants such as industry experts, scientists, user industry representatives, politicians, media, NGOs, etc. Offer a discussion round.
As such, K Talks will provide valuable insights, highlight application areas for plastics, highlight technological innovations, and discuss current industry challenges such as the circular economy, climate protection, and digitalization.Best Whether concrete examples of practice or long-term strategies for the future, the visions and diverse perspectives of the participants are intended to inspire, guide and facilitate international exchange.
K-Talks are broadcast live on k-online.com and last 45-60 minutes. The format is English. Sharing is encouraged so questions can be submitted across the chat via chat. The last 15 minutes of K-Talk are just answering questions from the audience.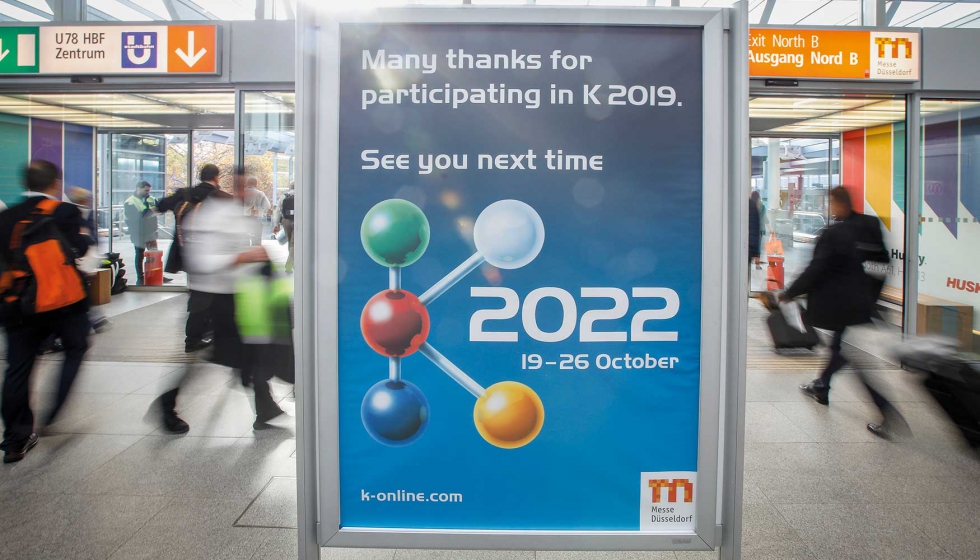 Photo: Messe Düsseldorf, Constanze Tillmann.
K-Talk premieres on January 20, 2022
At its premiere on January 20, 2022, K-Talk posed the question: Are weatherproofing and plastic compatible? It was Ulrich Reifenhuser, Chairman of the Board. K-Talk by Don Loepp (USA), Editorial Director of Global Polymers Group, Crain Communications and Publisher of Plastic News, and Feliks Bezati, Global Director of Circular Packaging, Mars, Incorporated (NL), by Guido Marschall I presided over the meeting.
Participation in K-Talk is free. Click here to register and receive your next session.
Affiliated Company or Organization
[ad_2]

Source link